Skip to Content
Emergency Plumbing Services When You Need Them Most
Plumbing leaks and broken faucets can happen at any moment. Faulty installation or corroded pipes can cause water to spill into your home or office. At Terry Vereen Plumbing, we offer 24/7 emergency plumbing services. Our team is available on the weekends, holidays, or after our normal business hours of 3:00 P.M. When a plumbing emergency does occur, you need a reliable and experienced team to come to your home or office for immediate assistance. You can always count on our knowledgeable and experienced team to be there for you when you need us most. Speak to a licensed plumber right now, and we'll be happy to assist you.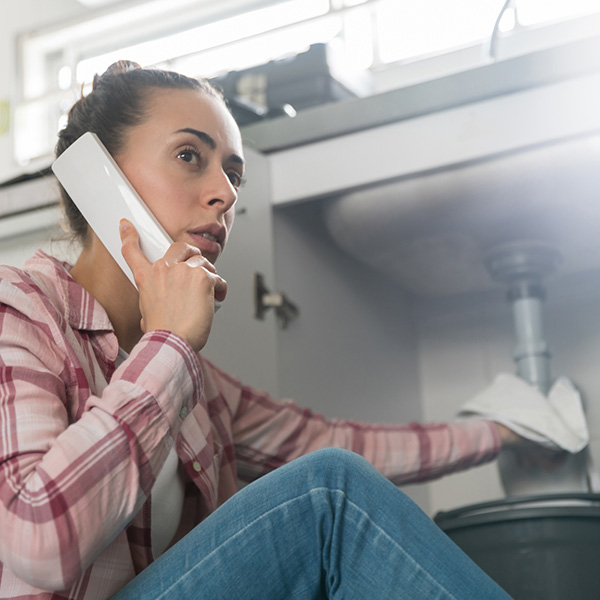 Common Plumbing Emergencies
Ignoring common plumbing issues can often lead to more significant problems in the future. Our experienced and knowledgeable team is available to provide the right service when you need it most. We have a fully-equipped fleet of vehicles with the right parts, tools, and equipment to handle nearly any plumbing issue the moment we arrive. We take great care to ensure you're satisfied with the quality of our repair, replacement, or maintenance services. Some of the most common plumbing emergencies are team encounters, including:
Burt Pipes
Damaged Faucets
Plumbing Leaks
Slab Leaks
Sewerage & Water Line Breaks
Faulty Water Heater
Stubborn Clogs
And More
Trusted Local Professionals for All Your Plumbing Emergencies
When you have a plumbing emergency in your home, you need an experienced and trusted team to ensure you're getting a long-lasting fix or replacement at the best price possible. Since 1986, home and business owners throughout the area have chosen Terry Vereen Plumbing for all their emergency plumbing services because we have a positive reputation as one of the area's best. During the emergency service, our team will arrive promptly and get to work immediately. We'll provide you with all the information you need to make an informed decision about your plumbing services. Contact our team today to get started.
Schedule Your Plumbing Service Now